Westside Pest Control team tackles an Umbrella Wasps Nest
Umbrella wasps (also known as European Paper Wasps) love to build multiple open-faced nests on the shelter of a soffit. The nests do not usually get much bigger than a golf ball but will multiply over the summer if left unchecked. Westside Pest Control are Experts at removing Umbrella wasp nests and preventing them from rebuilding.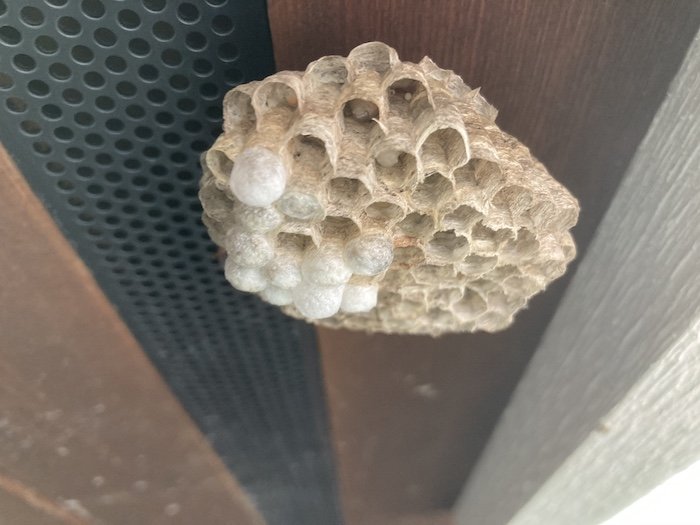 Our Wasp Control service can help:
Nest Location and Identification
Removal of nests in hard to reach areas
Protect property so that wasps do not return
Remember, a wasp stinger isn't like a bee's stinger; it can do damage more than once, and wasp venom can cause reactions in humans and pets ranging from acute irritation all the way up to hospitalization and death.
Free estimates can be given over the phone for Wasp control in Vancouver, Burnaby, Surrey, Richmond, or anywhere else across the Lower Mainland. Call us now at 604-559-9060 or contact Westside Pest Control by email.