Coquitlam Pest Control and Exterminator Service
Metro Vancouver is a region that features rich diversity of every kind – and of all the communities in the Lower Mainland it could be argued that the Tri-Cities area – Coquitlam, BC, Port Coquitlam and Port Moody – is the perfect representation of all that diversity.
Located at the epicenter and outer skirts of the Greater Vancouver region, Coquitlam, Port Coquitlam, Port Moody and Anmore have it all – the natural wilderness of Pitt Lake and the mountains to the north and east, thriving industry and commerce, recreation opportunities to suit every appetite, awesome restaurants and shopping, and a cultural diversity that makes the Tri-Cities one of the most ethnically diversified areas in all of the Lower Mainland.
Those who live in the Tri-Cities area know how great their communities are for the opportunities to work, live and raise a family in the same town. Opportunity is a fact of life for the people who call Port Coquitlam, Port Moody and Coquitlam home.
Unfortunately for those who call Tri-Cities home, there are plenty of animal neighbours who find the area just as pleasant a place to call home as their human neighbours, and for much the same reason – opportunities for food, shelter and places to raise their "family".
Of course, as with all neighbours, there will eventually be disagreements, and when that happens, people will turn to Metro Vancouver's most reliable solution, Westside Pest Control.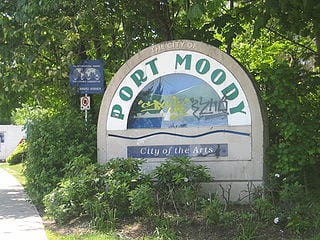 Since 2009 Westside Pest Control LTD. has been Metro Vancouver's premier pest control company, helping to keep homes and businesses free of Mother's Nature's furry and flying friends, and now homeowners and business people in Port Moody, Coquitlam and Port Coquitlam can have one of the leaders in the industry assist them in staying pest free.
Westside Pest Control LTD. specializes in all kinds of pest control, and those living in the Tri-Cities can rely on Westside to keep their homes and businesses free of unwanted pests of the non-human variety because we're some of the best in the business.
Westside Pest Control LTD. provides quality pest removal services in a variety of areas, including:
Bird Control
Pigeons, seagulls and sparrows, in particular, can cause an awful mess on your property. Think bird poop everywhere, but usually right where you want to enjoy your sundeck, or right above the door. Each of these birds can cause a serious mess. Needless to say, it's important to have them gone as soon as possible, and as the Tri-Cities number one bird control experts, we can help. We use a variety of methods, with the emphasis being on exclusion so the birds can't roost or nest near your building.
Rodent Control
Being surrounded by water means Port Moody, Coquitlam, Anmore and Port Coquitlam have more than they're fair share of rodents, especially Norway rats, roof rats and mice. Nobody wants any of these critters in their home or business, which is why Tri-Cities residents call the Coquitlam rat control experts so quickly when these guys move in. Westside Pest Control LTD. will be there to get rid of your rodent problem promptly and effectively because we have the right products, and because we know the best techniques for getting rid of these pests.
Racoon Removal
Yes, we have to admit they look cute, but as a homeowner, dealing with raccoons on your own is a potentially dangerous situation. Let the raccoon control experts at Westside Pest Control take care of the problem quickly and safely. The damage raccoons can do not only to your home, but also your yard, is truly amazing, so give these creatures the respect they deserve and get our professionals out to take care of your raccoon problem.
Ant Control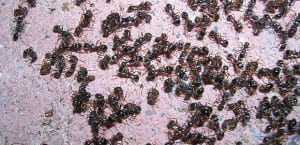 Especially carpenter ants, odorous ants and sidewalk ants. These critters are difficult to get rid of unless you know what you're doing, so a good pest control expert is your best option for dealing with the various ant species that are native to the Tri-Cities area. This is especially true if those are carpenter ants chewing their way through your woodwork. It's not easy to get rid of ants because you're usually dealing with tens of thousands of individuals living in multiple nests. Knowledge plus commercial-grade products are the solution, and Westside Pest Control LTD. has both for residents of Coquitlam, Port Moody and Port Coquitlam.
Termite Control
These are the most destructive of the insects we handle, and anyone who owns a wood-framed building shudders in horror at the mention of termites. If your home has termites we're pretty certain you want them gone as soon as possible. Westside Pest Control LTD. is the best and fastest solution for these extremely destructive pests.
Wasp & Hornet Control
Not all pests crawl on the ground. Yellow jacket wasps and bald-faced hornets can both be a real pain… especially if they start stinging. They're not welcome at any picnic or backyard barbecue, but they're not always easy to get rid of. Our experts will show you why Westside Pest Control LTD. is considered the best pest control company in the metro Vancouver area.
By the way, if you have a nest of bees that you want removed, give us a call and we'll recommend some expert beekeepers who can do the job and save the bees, because bees may well be our best insect friends.
Skunk Removal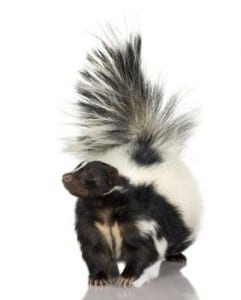 You don't want to be tackling skunks on your own for obvious reasons, so let a professional skunk control expert take care of the problem humanely and quickly. Oh, and if you do happen to get sprayed, visit our web page about skunks for the antidote.
Squirrel Removal
Squirrels may be cute, but they can be very destructive to property. Our main aim with squirrels is to get them out of your house and then make sure they can't get back in. We use one way doors to allow them a safe exit but no way to return into the home – most people don't want to see the little cuties hurt. Squirrel control is mostly about closing up the access points, so we'll do a complete inspection of your home and plug those holes for you.
Pest Clean Ups
It's an unfortunate truism that most animal pests aren't detected until they've caused quite a lot of damage, or until they've created quite the mess. Often, the main reason you know you have a problem in the first place is because of the mess they've made while making themselves at home. Clean up is almost always an issue, but don't worry because Westside Pest control is more than happy to do the dirty work for you.
Pest Entry Point Exclusion
There's not much point in getting rid of the pests if you're just going to let them back in. Part of every pest control job we do is ensuring potential entry points are blocked so you don't have to worry as much that they'll be back.
Extermination services in Port Coquitlam, Coquitlam and Port Moody
Westside Pest Control provides all of these pest control services for single-family houses, townhomes, condos, apartments, storefronts, warehouses and manufacturing facilities. The reality is that any place the pests get into we're right behind them, because residents of the Coquitlam, Port Moody, Anmore and Port Coquitlam expect it of the area's best pest control company.
Being the best means our pest control methods must be the most effective possible for each situation, and they are, but we also seek to perform our job as humanely as possible. In addition, we also try to be as environmentally sensitive as possible. Thus, all of our technicians are certified and completely trained in the proper techniques and proper use of all products in our trucks. Just as important, we might point out, is that our technicians are also licensed to use those products… an important consideration when choosing a pest control company. Whenever possible, our technicians use eco-friendly, Earth-friendly products.
To be the best it's not enough to use the best products or techniques. We also believe it's important to provide exceptional service, and that's why our team is highly professional in all of our dealings with customers, and why our level of customer service can't be beat. We're members of the Canadian Pest Management Association and Pest Management Association of B.C., and we make sure we follow their codes of ethics at all times. It's just one more way to assure our clients that they're dealing with professionals.
What all of this means is that when it comes to finding the best pest control company in the Tri-Cities your search is over, because Westside Pest Control LTD. is your best bet when it comes to safety, efficiency and results.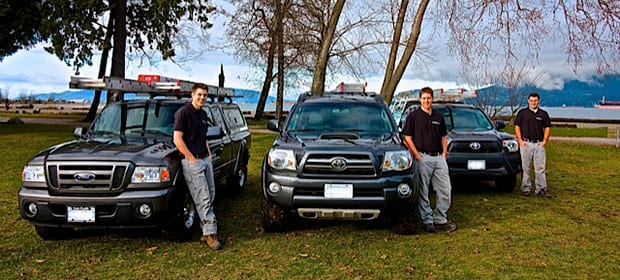 Pest control is no laughing matter to owner Mike Londry: he doesn't fool around, and neither does the rest of his team. That's because we know how destructive and annoying such pests can be, and homeowners and business people alike trust Westside Pest Control LTD. because we know what we're doing, but also because we take pride in our work.
Homes in Port Moody, Coquitlam, Port Coquitlam and Anmore can be very expensive, and we know you don't want Mother Nature's little friends destroying that expensive real estate. It's because we care about our customers that we're considered the top pest control company in Metro Vancouver. We want to protect your home from unwanted visitors of the animal variety, and we're going to do so as quickly and efficiently as is possible.
If you find yourself facing a pest control problem in Tri-Cities, give Westside Pest Control LTD. a call and get the experts to do battle for you! Save yourself time, money and, perhaps most importantly, aggravation by making us your first call.
After all, if you need help, it just makes sense to start with the best pest control company in Greater Vancouver. One call gets us started on removing those unwanted critters from your home or business right away.
Call the Coquitlam pest control experts today!
(604) 553-9811
Unit #1 – 120 Glacier Street
Coquitlam, BC V3K 5Z6