Mouse Control in Surrey BC
House Mice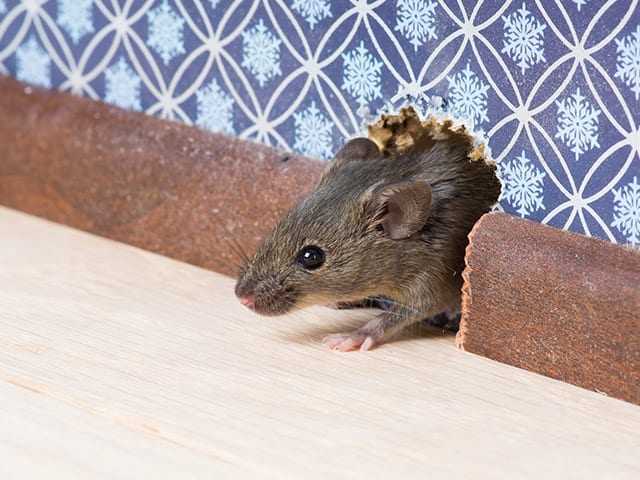 Every pest company does things a little different with when it comes to mice… our opinion is that there is no need to be kept waiting between an initial inspection, quote approval and the actual start of your first mouse control service… Westside trucks are always fully stocked with all the tools and equipment our pest control experts require get started immediately on our initial visit.
Our technicians are more than just mouse catchers! They have the structural know-how and hands-on skills to provide permanent solutions to most structural deficiencies that might be causing mice to come inside. In most cases, Westside Pest Control will have your home or business sealed permanently from mice at the time of our initial visit to your property!
Hear scratching again or smell a funny odour after our services are complete? Westside Pest Control stands by it's guarantee and will send back one of our trained technicians without hassle to provide any additional required mouse control services.
The most common breed of mouse in North America is the house mouse. They vary in colour from white to grey, and light brown to black. These critters have a strong sense of hearing and communicates with other mice by squealing — some audible to humans and extends to an ultrasonic range.
Did you know that house mice are known for their quick reproduction? One female house mouse has the ability to produce up to 8 litters per year!
Another Happy Customer Review:
"Hired Westside to do a complete sealing up of the roof line and vents from squirrels, patch up openings, and full basement clean up. They were great to work with, always showed up on time and professional and knowledgeable.They are by far the best pest control company I've worked with and I've worked with quite a few on my last house. I would recommend these guys to anyone who needs pest services without a doubt. Definitely 5/5 stars. Thanks again for all of your help Westside!"
Darren Williams
House Mouse Behaviour & Diet
In the wild, mice live under a year due to predation and harsh environments. However, in protected environments such as your home, mice can live two to three years and breed a lot. One female can have between 5 and 10 litters per year, so the population can increase very quickly!
Mice will eat almost anything but they prefer cereals and insects. Keeping a spotless kitchen is an essential part of getting any mouse infestation under control.
Signs of Infestation
Mice are arguably the most difficult pest to eradicate. Several (4-6) service visits is common for mice and rodent control. House mice are more active in the evening and if you hear them climbing along walls or scurrying their way along the floor (most likely running from a hiding place) you'll know you have a house mouse infestation.
Other signs to look for:
Droppings (3-6 mm long with pointed ends)
Footprints
Tunnels (House mice like to build nests in dark, soft areas such as insulation)
Sounds (scratching walls, squealing and running across the ceiling are common)
Odour (House mice communicate with other rodents and a strong indicator of infestation)
We Are Your Surrey Mouse Control Specialists!
If you suspect that you may have a mouse infestation, not to worry. Our professional and experienced technicians at Westside Pest Control will take care of it! Contact us today at 604-559-9060 or email us and we'll ask all the right questions to develop a comprehensive plan to protect your home or business.
We also offer monthly Neighbourhood Rodent Control services: by grouping several neighbouring homes
under one, the effectiveness and cost savings over traditional service plans is significant.