Commercial and Industrial Pest Control in North Delta BC
Businesses are not immune to rodent, bird, insect, and wildlife control problems.
Westside Pest Control's trained and certified exterminators will customize a pest control maintenance program suitable to the specific needs of your business.
Working With Your Business To Create A Safe Workspace
No job is too big or too small for Westside Pest Control. Basically, if you consider it a problem, then so do we. After all, it's your business, you want your staff and customers to feel safe.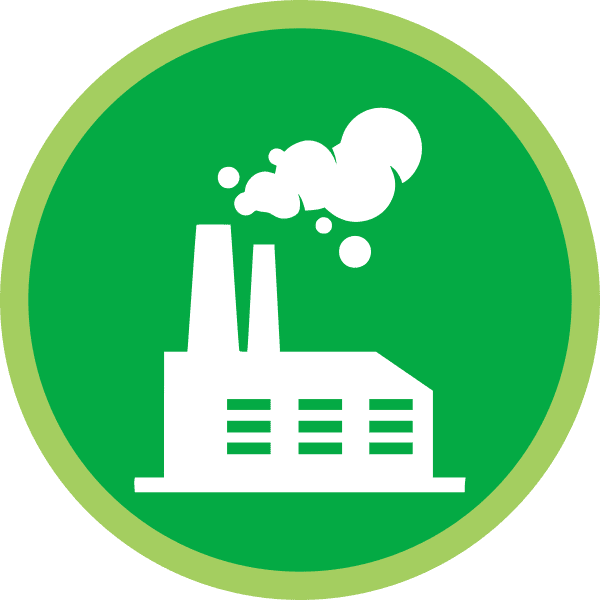 Industrial and Warehousing
Having a pest problem isn't conducive to happy thoughts about your facility so let us solve the problem for you. Call us to learn more about our Pest Prevention program for industrial facilities.
Struggling to fight off the roaches in your kitchen?! Food safety is so crucial within the food industry, so let the experts exterminate the pests for you. We offer no obligation quotes, quick, thorough and friendly service, and our rates are very competitive.
Strata buildings are not immune to pest problems! Rodent and insect are a nuance for property managers to deal with. Westside Pest Control will customize a maintenance program suitable to the specific needs of your building
Maintenance Programs
Westside Pest Control LTD specializes in commercial and industrial pest management programs. For everything from rodent prevention and insect control to pigeon removal and clean-up, Westside Pest Control LTD can customize a maintenance program to suit your business's needs.
We have specialized pest control programs for haccup certified food facilities, breweries, large construction sites, senior living homes, golf courses and a variety of other large and small industrial and commercial facilities. Regardless of your needs, Westside Pest Control can keep your pests under control.
Contact us today and we'd be happy to send one of our technicians to perform a detailed inspection and email a free detailed quote for service.
Commercial and Industrial Pest Control Services
Inspections
Every Westside Pest Control LTD service begins with a thorough inspection whether we are performing a rodent knock down, ant treatment or quoting a recurring maintenance program. The more knowledge we have about your facility, the more effectively our trained technicians will be able to keep your facility pest free. Inspections can be set up by contacting us online, or over the phone.
One-time services
Not all of our work is on-going. Especially when it comes to bird and insect control. Many insects including wood destroyers like carpenter ants and termites can be eliminated permanently if properly treated the first time. When it comes to carpenter ants and termites, the team at Westside Pest Control LTD are trained to provide the most comprehensive inspections in the industry. This means that when it comes to treatment time, we can directly target hidden carpenter ant and termite colonies.

Prevention
When Westside Pest Control is removing rodents or wildlife, the key focus is always on sealing up any potential access points to prevent entry. By providing entry point exclusion, Westside Pest Control LTD is minimizing the monthly cost and potential pest issues that might arise in the future.
Even after sealing points of entry, many facilities still require regular pest maintenance. Having a proactive pest control program in place for food production facilities, restaurants and multi-unit residential complexes makes for better business.
Insect Control
Westside Pest Control technicians have extensive experience in managing Carpenter Ant and Termite problems within warehouses and manufacturing facilities.
Rodent Management
Rodents can cause contamination damage to property, food, and other supplies. Our focus is on preventing pest damage and keeping your facility safe and rodent free. We do this by locating and sealing off access points to the structure, placing anti rodent devices in the best strategic locations and communicating clearly any recommendations to our clients.
Bird Control
Pest birds can cause property damage to roofs and ventilation systems, they can also spread disease. Our Technicians have extensive experience in managing bird problems.
Need Help With Commercial Pest Control In North Delta?
Westside Pest Control LTD are your local bird control experts. We have successfully kept birds off some of the largest commercial and industrial facilities in Metro Vancouver. We specialize in low profile bird wire, shock track, netting and bird spike. We also trap and remove pigeons too.
Got pigeons nesting in a car park, roosting on store front signage, or chilling out on the edge of a roof top? Call us today for an on-site inspection and written bird control estimate.
Pictured below: Low profile bird wire, bird net and bird spike installations on commercial and industrial properties.
Knowledgeable And Friendly Technicians
Pests in your business can be a stressful and difficult experience. Westside Pest Control LTD's technicians are true pest experts. We're trained, certified and vastly knowledgeable when it comes to every kind of pest issue. We always take the time to walk clients you through exactly what we will be doing and answer any questions about your pest issue you might have. Whatever pest challenge you might be facing: raccoons, squirrels, mice, rats, pigeons, carpenter ants, wasps….. our technician will clearly explain the entire treatment process.

Our technicians are paid hourly, not commission, so their focus is on you!
Our Commercial Services Include:
Industrial Pest Management Programs

Pigeon prevention and other bird control

Pest related clean-ups including crawlspaces.
Need Help With Commercial Pest Control In North Delta?
We've got the right plan for you.
The Westside Pest Control team are happy to assist with any pest control questions that you may have. Fill in the form below and we'll have one of our experts get i touch with you right away.