Rat Control Surrey
GOT RATS RUNNING AROUND YOUR HOME OR BUSINESS?
Westside Pest Control has the most comprehensive warranty for rats in the pest industry. Our focus is providing effective, long-term solutions to keep your structure rat free for years to come.
Avoid pesky rats and other rodents this year! Get Westside Pest Control to safeguard your home from rat infestations before the critters quickly get out of control.
Residential Rat Control
Heard scratching in the walls or ceiling? See droppings the attic, crawlspace or garage? Westside Pest Control's expert technicians will locate, remove, and keep the rats out of your home for good!
Commercial Rat Control
Your commercial facility is a perfect environment for rats and other rodents to thrive. If you are dealing with food products, healthcare, or other warehouse services, you need to have a rat management program to ensure product safety.
Need Help Getting Rid Of Rats?
Westside Pest Control guarantees the integrity of the hardware we install for 5 years. In addition, we guarantee the entire structure will be rat free free for a minimum of 2 years. Of course, in most cases you'll be rat free much longer than that!
Occasional warranty exceptions apply – if your home has more entry points than a piece of Swiss cheese, a contractor may be required to address major structural deficiencies. We will always alert you of anything unusual before we get started.
Every pest company does things a little different… our opinion is that there is no need to be kept waiting between an initial inspection, quote approval and the actual start of your first pest control service… Westside trucks are always fully stocked with all the supplies and equipment our pest control experts require to get started immediately on our initial visit.
Our technicians are more than just pest professionals. They have the structural know-how and hands-on skills to provide permanent solutions to most structural deficiencies. In most cases, Westside Pest Control will have your home or business sealed permanently from rats at the time of our initial visit to your property!
Peace of Mind
Hear scratching after our services are complete? Westside Pest Control stands by it's guarantee and will send back one of our trained technicians without hassle to provide any additional required services.
Another Happy Customer Review
Hired Westside to do a complete sealing up of the roof line and vents from squirrels, patch up openings, and full basement clean up. They were great to work with, always showed up on time and professional and knowledgeable.They are by far the best pest control company I've worked with and I've worked with quite a few on my last house. I would recommend these guys to anyone who needs pest services without a doubt. Definitely 5/5 stars. Thanks again for all of your help Westside!" Darren Williams
Common Types of Rats In Surrey
Norway rats are quite large and like to burrow and therefore build their nests in wall voids, underneath sidewalks or decking, and may dig up and nest in vegetation. These rats can also turn up in attics and crawlspaces though, you most likely won't see them during the day. Norway rats hide in daylight and come out at night.
Norway Rat Behaviour and Diet
These rats enjoy a wide selection of foods including meats, grains, dead animals, fruits, nuts and grains. Norway rats require water and prefer to colonize near water sources. These rats mature in between two and five months and breeds during any month!
Signs of Infestation
As mentioned above, Norway rats usually stay in hiding during the day, so if you do see this type of rat in broad daylight, this is a strong indicator that your property or home may be infested — these rats would not expose themselves during the day unless they are driven out of their hiding spaces or are limited on space.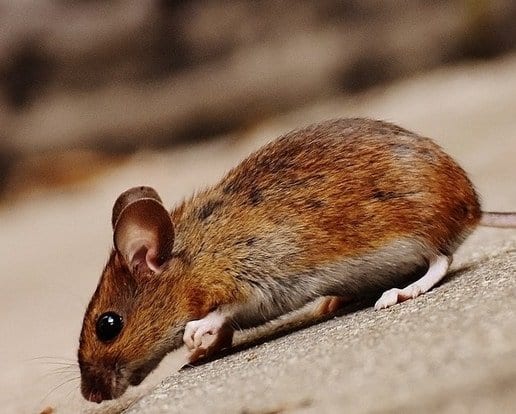 These critters are either brown or black in colour and can live in areas of the home above ground (i.e.. attic). They also live in, garages, sheds and even trees.
Roof Rat Behaviour and Diet
Roof rats are incredible climbers and are often found at higher levels such as trees, roofs, attics and on top of structures. This specific rat is highly adaptable and can thrive in almost any environment but prefers to nest in wood piles or garbage. Nocturnal by nature, roof rats prefer to munch on fruits and nuts, although they will eat anything available such as meat and grain.
Signs of Infestation
If you see a roof rat out in the open, this is most likely because they were either pushed out of their hiding spots by other rats, or they have been disturbed in some way. If you see droppings, notice that roof rat droppings are 12-13 mm in length and have pointed ends. Grease marks that trail behind them is another strong indicator that you have a roof rat infestation.
It is very important to note that roof rats are carriers of diseases that can be transmitted through bites and physical contact. If you suspect that you may have a rat infestation, contact our experts at Westside Pest Control right away. We'll ask all the right questions and provide you with a free estimate as quickly as possible.
Try Our Neighbourhood Rodent Control Service
Help keep your neighbourhood rodent-free by joining one of our neighbourhood Rodent Control programs. Visit our Rodent Control Page for more information. Or contact one of the team for a free estimate. Call now at 604-498-0225 or contact Westside Pest Control by email.
How To Protect Your Home From Rats
Cut back tree branches, bushes or any foliage in contact with the structure

Don't let garbage or compost overflow and make sure lids are secure

Always use high quality rodent proof bird feeders (if you must use them at all!)

Listen for scratching in the walls or ceiling after dusk
It's the simple things that keep the rats away.. like keeping your home tidy and your garbage areas clear from overflows.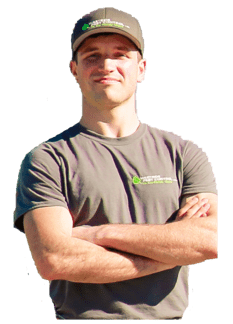 Visit Our Technicians Tips Page For More Rat Prevention Tips
Westside Pest Control Can Help With Rodent Clean-ups
Rodent Clean-ups
Westside Pest Control preforms clean-up services in attics and crawlspaces. In addition to removing all droppings and soiled material, we also sanitize services, re-insulate and re-poly, giving you full piece of mind that your attic or crawlspace has been remediated properly. See pictures below or check out our clean-up page for more info.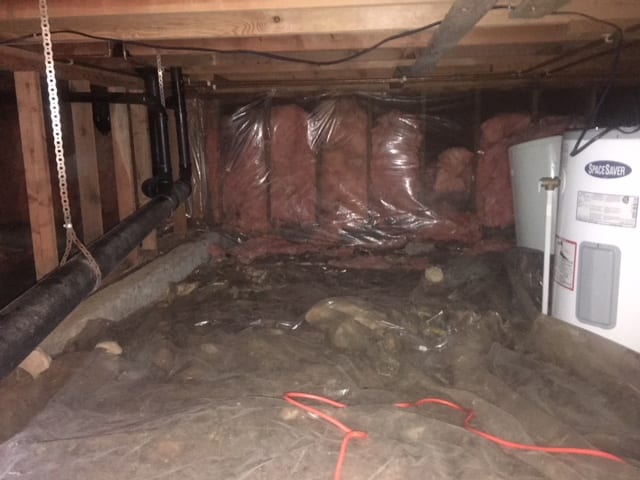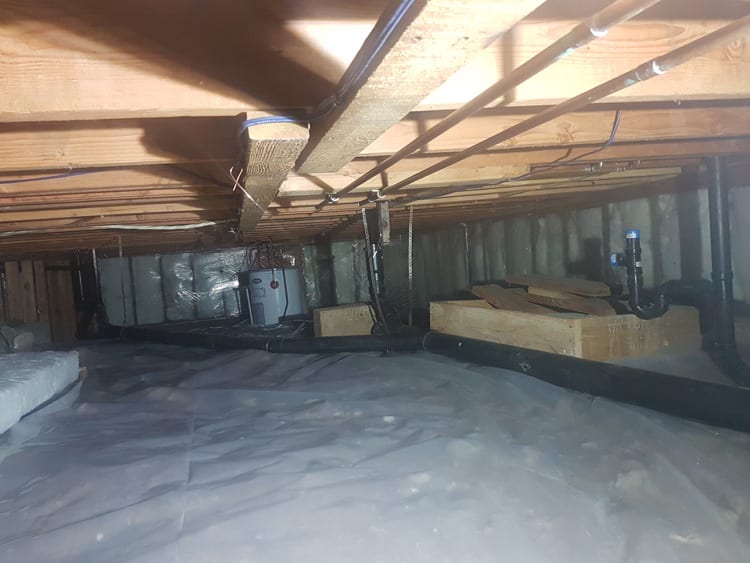 Tiles are a popular roof choice for many home owners in Metro Vancouver. They are are great for aesthetics, longevity and preventing leaks. Unfortunately, tile roofs are also notorious for providing easy access into homes for rats and squirrels.
The rounded end of tile roofs provide countless potential entry points for rodents. Tiles are usually overhanging gutter lines (or rat and squirrel highways!)
As tiles move, they can be difficult to seal from rats and squirrels. There are often more than 100 points of entry depending the size and design of the house. It can be effectively done however!
Sealing Up Rodent Entry Points
Rodents can find there way into homes through cracks and openings that are usually overhanging gutter lines. Here, our technician installs grated covering to block rodent entry points.
Westside Pest Control guarantees the integrity of the hardware we install for 5 years. Call us today for a free quote!
Have You Seen Evidence Of Rats In Your Home?
Common Signs
Have you seen a rat scurry across your garage or basement?
Rats are a common problem in both urban and suburban areas and can become quite a nuisance if not under control. Westside Pest Control specializes in Rodent control and will fully assess your home and develop a customized, effective plan to protect your home or business from rat infestation.
Rats are typically distinguished from mice by their larger size and longer tails — these critters mostly consume foods containing carbohydrates and get their vitamins and nutrients from vegetables and fruits …MAKE SURE YOUR COMPOST IS SEALED!
Rats are a much more common urban pest in Surrey and the lower mainland than many of us are aware of.
Check out our Youtube Video of Our Rodent Exterminator in Surrey
Rats Are Voracious Chewers
The gnaw marks on this pipe are evidence of a very thirsty rat. The unfortunate result was a fully flooded basement and major damage to the home. Westside technicians never install poison inside a home when dealing with rats. Poison is an anticoagulant which will make rats extremely thirsty. Westside Pest Control technicians preform full inspections to determine nest and entry point locations. All entry points are sealed and traps strategically set inside and outside the home to assist in preventing major rat damage such as chewed pipes.
Using Ultra Sonic Devices To Keep Them Away
As summer comes to an end and we shut down the cabin or close up the shed for the winter, mice and rats are just getting their bags packed and waiting to move in. Ultra sonic devices are good deterrent to keep them out. Ultra sonic devices have become a popular means of helping to prevent rodents and they can be helpful if there are not rodents already present. Rodents are very habitual creatures. If the problem has already been established, don't waste your money on an ultrasonic device, the mice or rats will ignore it.
We Are Your Surrey Rodent Control Specialists!
Westside Pest Control LTD specializes in rat control and the removal of rats and other rodents from residential homes and commercial businesses in Surrey, B.C. 
After a few simple questions, free estimates can be given over the phone for rat control in Vancouver, Burnaby, Surrey, Coquitlam, Richmond, North Vancouver, West Vancouver, New Westminster and the rest of the Lower Mainland. Call the Surrey Rodent Control experts now at 604-498-0225 or contact Westside Pest Control by email.
Our trained technicians will inspect every inch of your home or business including the roof, attic and crawlspace. Part of our process always involves closing off all potential rodent access points (entry point exclusion). As much as we would love your future business, our goal is to ensure all potential entry points from the roof to the foundation are sealed so that rats and other rodents are unable to re-enter the home or building.
Do you need help with Rat Control? Fill in your details for an instant call back.