Protect Your Home From Pests
I need help with
..Bird Control..Rat Control..Ant Removal..Wasp Control..Commercial Pest Control..Mouse Control..Carpenter Ant Control..Fire Ant Control..Termite Control..Silverfish Control..Insect Control..Sowbug Removal..Bat Eviction..Skunk Removal..Raccoon Removal..Squirrel Removal..Rodent Management..Spider Removal..Pest Clean Ups ..Bird Control
Keep Your Family Safe
PROTECT YOUR HOME FROM PESTS
What's Your Pest Problem?
What's Your Pest Problem?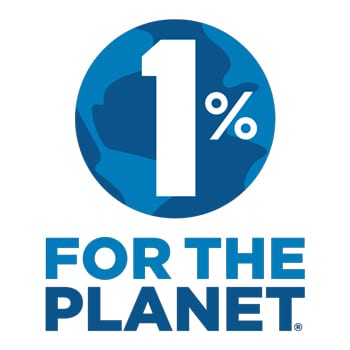 We are a 1% For The Planet member with a commitment to sustainability.
Serving All Customers
No job is too big or too small for Westside Pest Control. Basically, if you consider it a problem, then so do we. After all, it's your home and you want to feel comfortable in your home.
Need Help Getting Rid Of Those Pests?
You're In Good Hands.
"We'd spent weeks battling a noisy and dangerous raccoon invasion on our roof, and then Mike Londry of Westside Pest Control in Vancouver came to our rescue. Mike was prompt, courteous, and unobtrusive. He solved the problem quickly and humanely, while my husband and I went about our busy schedules. His rates are very reasonable. We wouldn't hesitate to recommend his animal and wildlife control services to friends and family, or anyone else who suddenly finds themselves cohabitating with unwelcome critters.
Thanks so much, Mike!"
For all your residential and commercial pest and wildlife control needs in Greater Vancouver
Nobody likes a pest – particularly when the pest in question is making your "Home Sweet Home" a living nightmare. So when wildlife, insects like wasps or pavement ants or rodents are causing you problems, your friends in that time of need are the trained exterminators at Westside Pest Control in Vancouver BC – "The Eco-Friendly Choice".
Pest and wildlife removal is our specialty, particularly rats, skunks, squirrels and birds. We remove all wildlife humanely and safely, and we always do the job properly by ensuring that all home entry points are repaired or sealed to prevent future incursions from our wildlife neighbours.
Our certified and trained exterminators also specialize in customized pest management plans for commercial and industrial clients.
Rodent and insect control is handled using government-approved methods that are safe and environmentally friendly for your family and the planet. We rarely use rodenticides, and we even do pesticide-free wasp control and sow bug / woodlouse removal, which isn't that common in the industry.
At Westside Pest Control we endeavour to be as green as possible with every job because your family's health and safety are of paramount importance to us. We also believe it's important to be kind to Mother Nature.
Westside Pest Control Technician Team
Expert and professional service are the qualities that have made Westside Pest Control the go-to company for every kind of pest problem since 2009 in:
Thank you Tri-Cities. Your Continued Support Makes Us Feel Proud to Be Part of The Community
Need Help Getting Rid Of Those Pests?
You want to be happy in your home
No job is too big or too small for Westside Pest Control. Basically, if you consider it a problem, then so do we. After all, it's your home and you want to feel comfortable in your home.
Having a pest problem isn't conducive to happy thoughts about your residence so let us solve the problem for you. We offer no obligation quotes, quick, thorough and friendly service, and our rates are very competitive.
Yes, we do commercial and industrial pest control
Businesses are not immune to wildlife control, rodent control and insect control problems. Westside Pest Control does plenty of work for commercial and industrial companies. Our exterminators will customize a pest control maintenance program suitable to the specific needs of your business.
Call today for a free on-site visit and written pest control quote for your commercial or industrial premises. Let the best pest control in Metro Vancouver, BC take the hassle out of keeping your business pest free.
If you're having issues with wildlife control, rodent control or insect control in Vancouver, Burnaby, Surrey, Coquitlam, Port Coquitlam, Port Moody, New Westminster, Anmore or Belcarra, and you need the assistance of highly-qualified pest control experts, then give Westside Pest Control – "The Eco-FriendlyChoice".
Are you having pest problems in Burnaby or Richmond? We are also a Richmond and Burnaby Pest Control Service!
Contact Westside Pest Control – we're ready when you are
Contact us by email or call us today at 604-559-9060 and let us show you the best way to deal with your pest problem so you can feel comfortable in your home or business again.
Our Location
Westside Pest Control Ltd.
375 Water St Unit 8363 200, Vancouver, BC V6B 0M9
Phone: (604) 559-9060
Billing Address
Westside Pest Control Ltd.
1-120 Glacier Street Coquitlam BC V3K 5Z6
Neighbourhood Rodent Control Services
In response to the recent surge in rat activity, Westside Pest Control LTD is working to reduce rodent populations by implementing Neighbourhood Rodent Control services. The effectiveness and cost savings of Neighbourhood Rodent Control is significant.
If you have any questions regarding our neighbourhood programs or wish to set up a FREE ON-SITE CONSULTATION for Rodent Control, please call or email us with your inquiries.
The Westside Pest Control team are happy to assist with any pest control questions that you may have. Fill in the form below and we'll have one of our experts get i touch with you right away.
Keep up-to-date with the latest news in pest management from Westside Pest Control. All sorts of great tools and tips for homeowners and businesses to remain pest free this year.
Previously we shared a Pest Experts Guide to Carpenter Ant Removal, now one of our technicians shares an on the job in [...]
Previously we learned why we get carpenter ants, now let's take a how carpenter ants actual get to work.. and most imp [...]
Previously we learned why we get carpenter ants, now let's take a how carpenter ants actual get to work.. and most imp [...]